Products
Shop Online

Tonga Information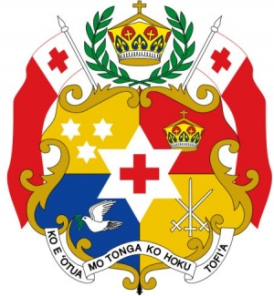 The Kingdom of Tonga is dominated by Polynesian traditions and represents a culture where ancient traditions merge with the latest offerings of contemporary life in a healthy mix.
The "Friendly Islands" of Tonga, as this group of islands is popularly nicknamed, is a archipelago of 176 islands, scattered across an area of the central Pacific Ocean to the east of Fiji. A land of high cliffs, excellent beaches, active volcanic craters and coral atolls, Tonga is spread across an area of 7,700 sq km. The present territorial boundary covers some 360,700 sq km of ocean.
Tonga offers an amazing array of holiday opportunities. Each of the island groups has its own unique culture and experiences. Tonga is perfect for those who enjoy unspoiled nature, traditional culture and a gentle pace of life. Dramatic volcanic landscapes, pristine coral reefs, sandy beaches, ancient archaeological sites, spectacular blowholes and a range of activities for all ages.
The 36 inhabited islands cover 670 square kilometres out of a total land area of approximately 750 square kilometres. Six main islands account for three quarters of the total land area and contain approximately 90 per cent of the Kingdom's population. The three main island groups are Tongatupu (including the large islands of Tongatapu and 'Eua), Ha'apai and Vava'u. The Niua's is a remote group of coral atolls several hundred kilometres north of Vava'u. The nation's capital, Nuku'alofa, is located on the largest island, Tongatapu.
Tonga's warm, moist, semi-tropical climate is conducive to agricultural production and enables people to live comfortably without costly heating or winter clothing. The clay soil of Tongatapu is very fertile and requires few inputs to produce high crop yields. The soils of 'Eua and Vava'u are sandy and less fertile than those of Tongatapu, but still support some cropping. Although the coral soils in Ha'apai and the atolls are not suited for cash cropping, coconuts and some fruits grow abundantly there, as everywhere in Tonga (Ministry of Lands, Survey and Natural Resources, 2001). As most of the islands are coral in origin, Tonga has no commercial mineral resources and the nation's wealth is derived from the people, the land and the sea.
Partly because it was never colonised, Tonga has preserved many of its traditional values and social organization, including a feudal system of government by hereditary kings and nobles. The basis of Tongan society is land allocation. All land in the Kingdom of Tonga belongs to the Crown and is divided into the King and Royal Family's Hereditary Estates; the Nobles and Chiefs Hereditary Estates; and Government Land. The latter is subdivided into allotments for the people of Tonga. Although Nobles have a relatively greater share of the land than the "commoner" population, all Tongan males over the age of 16 are entitled to a rural "tax" allotment of 3.3 hectares for farming, and a town allotment of 1,618 square metres for residential purposes. Allotments are inherited by the allottee's eldest son (Needs,1988).
Since the early 1980s, individual hereditary landholders have been legally entitled to lease all or part of their 'api (tax and town allotment).
In 2002 there were about 16,000 registered holders of allotments of arable land and house sites. Churches lease 3.2 per cent of the total land area, and another 22 per cent is uninhabited land held by the Government, most of it forest reserves, marginal lands and volcanic islands. Very little land is held by foreign interests (Needs, 1988).
"With a unique and cultural heritage that dates back to the arrival of Polynesians some 3500 years ago, Tonga is the worlds only remaining Polynesian monarchy. The monarchy is one of the most important elements of Tongan culture and Tonga is the only South Pacific nation never to have been colonised by a foreign power. The elaborate and diverse tangible and intangible heritage of Tonga, her unmatched cultural, historical and archeological landmarks, marking the landscape, movement of people over time and space, culturally and historically embedded in her distinctive language, is a case in point. Tonga's rich and beautiful artistic and literary genres, divided into faiva (performance), tufunga (material), and nimamea'a (fine arts) are themselves exceptional. Therein, both the quality and utility of art and literature co-exist, where they are not only made to be beautiful but also to be useful." (Jasons 2013/14).