Products
Shop Online

Shop Online with Tofe Ofa Atu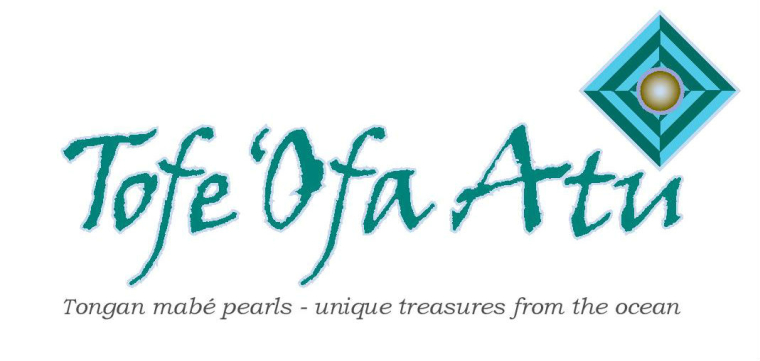 Distinctive pearl jewellery using traditional Tongan materials of mabe pearl and tapa, blended with a contemporary design. All pearls are grown and harvested in Tonga.
Read More
Debra Allan departed her homeland of Australia two years ago to initially work in the Kingdom of Tonga as a volunteer at a microfinance businesses supporting women in Tonga. Debra has had a long interest and passion for different forms of art and handicrafts. She is a self-taught artist, designer and jewellery maker. Debra entered the inaugural Tongan Mabe Pearl Handicraft and Jewellery Competition to support and encourage local artisans and the pearl farming industry. Debra was the winner of the 2016 Tongan pearl competition, in the Beginner Artisan Section for pendants, necklaces and earrings. Debra has designed and created a unique range of stylish pendants that blend traditional Tongan materials of mabe pearl and tapa with a vibrant, contemporary design. Each piece is carefully designed and individual. No two pendants are identical.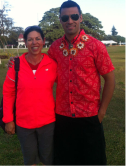 Debra proudly presented one of her pieces to Pita Taufatofua, the Tongan Olympic flag bearer (2016) upon his return to Tonga after worldwide exposure after the games opening ceremony.
Products from Tofe Ofa Atu