Products
Shop Online

Shop Online with Sela Fono

Sela creates simple but unique designed hair pieces out of Tongan materials such as tapa, coconut shell, tui tui nut shell, sea shells and coconut fibres. A talented young women who makes custom kie kie's and kafa's for order. Sela moved from Vavau to Tongatapu and supports herself through her work.
Read More
Sela Fono's Handicraft Creations

Talented and unique, Sela's personally designed flower's are used as popular hair pieces, wedding boquets, art and more. Her kie kie's are popular and often ordered for family and friends to take back to Australia & New Zealand.
Sela specialises in custom Kafa pieces which tie on tauvala's. These Kafa's can be made for a his and hers wedding special or for a child's first sunday.
Sela uses natural resources such as coconut husk, tui tui outer shells, coocnut shells and sea shells to adorn her creations.

Sela currently is making products to order and can be contacted through www.madeintonga.com or through her facebook page.
Phone contact: 7736776
Products from Sela Fono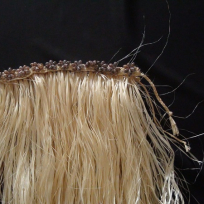 Specials from $50.00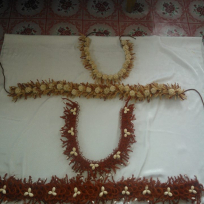 Specials from $170.00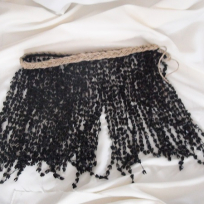 Specials from $130.00