Products
Shop Online

Shop Online with Kalia Tattoo

Kalia Tattoo Tonga Ltd is a branch of Kalia Tattoo NZ. Tattoo artist George Cocker is the most professional and skilled tattooist in the Kingdom and is a highly respected artist, reviving the art of traditional Polynesian and South Pacific Tattoo with a customised spin. He follows strict safe practices to ensure high standards of hygiene are adhered to, to prevent infection or poisoning. All tools, needles, and accessories are kept in sterilised pouches and opened in front of each customer. After use needles are disposed of in a sharps bin, as is standard protocol in the medical industry giving the customer the peace of mind that they are getting their tattoo from a professional tattoo artist in a sterile and safe environment.
Located in Nuku`lofa, his studio is easy to find, just go to the Homegas station along Vuna Road and follow the signs.
To make an appointment contact George Cocker +6767762749 or +6768762305
.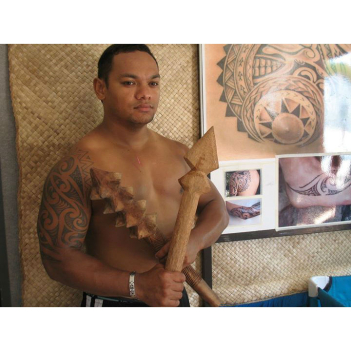 Products from Kalia Tattoo